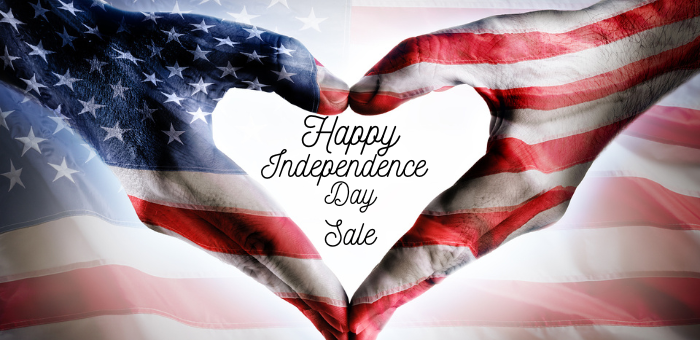 You shouldn't always follow the trend, instead, sometimes, it's better to be the trendsetter for others to follow. Be the lead and let your footsteps guide the world. You might be wondering how it all is related to the title— and why we are talking about footsteps and leadership in the clothing blog, right. Well, everything will make sense with time and you'll understand the context.
Meanwhile, let's talk about the upcoming 4th of July. So, do you have any special plans or are you going to follow the traditional way of celebrating this Independence Day? Whether you decide to go with the traditional values or make something up to celebrate it differently, count us in. Or else, we are pretty good at suggestions, so if you want one, two, or several maybe, you have got our back! We will try our best to provide you with every possible dressing solution.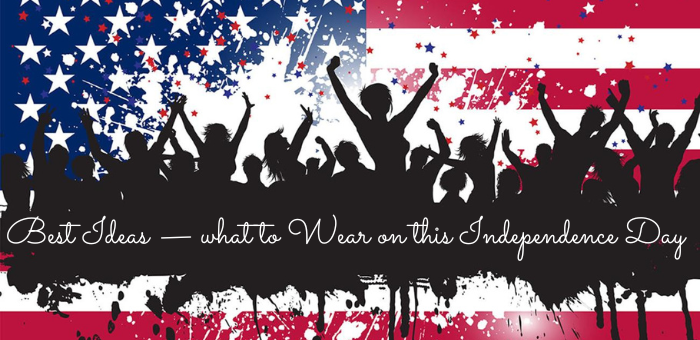 4th of July outfits
Without stretching it further, we would like to start with women's 4th of July outfits. Because we suppose ladies have a hard time selecting their outfits, no matter what the occasion is. Hence, isn't it better to give them ideas earlier so that everyone can enjoy their time in peace? And for men? Umm well, they can spend an entire day in Men's Bomber Jacket, hence, they can wait.
One thing that we would like to mention before anything is that, we'd prefer not to go with the traditional way of celebrating freedom. Instead, we believe in transformation and experimenting. So if you are up for that — tighten your seatbelts because the ride is going to be quite fun.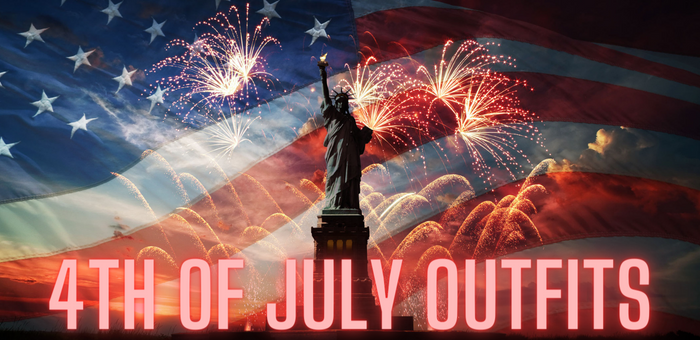 The red and blue stripes
You don't always have to wear flags because the clothing of an individual shouldn't be the parameter to rate someone's love for the country. So if you have decided to break the chain, you better do it this year. And instead of wrapping yourself in an American flag, try something new like this red and blue stripes short dress. Well, you are not restricted to these colors, you can wear your color of choice once you go through different articles of these dresses.
American flag overalls for women have become so mainstream. And that is why we have said, why you aren't required to follow certain trends. You can modify them or change them entirely according to your preference. So, how about the stripes?
Why you should go for stripes?
The good thing about this dress is that you can wear it even after the 4th of July as compared to dresses because they either seem too patriotic or don't go with other events. But you don't have to face such an issue when you go for a minimal look.
Everything is alright with all white
Do we have white fans in the room? Before any of you come at us, let us clear that it wasn't related to race. So, we are talking about an all-white dress, which btw, is also a color of peace. This can be a casual plain shirt or t-shirt with white bottoms as well. Or if you don't want it to be completely white then there is an option for blue jeans. This sort of dressing is not only considered sophisticated but also pretty captivating.
When you step outside with an all-white overall and a pair of denim shoes, you can't imagine how the crowd is going to watch you for creating this aesthetic look. Make sure, wherever you do it makes you feel good and you don't need to ask people if you are looking good or not. Wear whatever you feel like putting on and if someone does not like that, it should be their concern and not yours.
Street style trendsetter
Now if you are already street smart then we don't have to mention that you can get the best dresses for the 4th of July from the Independence Day Sale. Because that's where the quality lies within your range. It was not expensive, it was not too much. Everything is normal and affordable, especially street-style clothing. This fashion sense came from the streets of New York precisely but that is not the only place in the world. And this is what we like most about this fashion statement, you don't have to put much effort into it.
For Ladies
You can wear a plain white tee over blue jeans. Now keep in mind that this can be worn by men too. However, ladies are a step ahead again with their accessories such as earrings, bracelets, and a pair of heels of course. Now, in an attempt to look a little patriotic, you can add American flag-inspired cardigan ladies — or scarf around your neck perhaps.
For Gents
And for the guys out there, we'd suggest a celebrity leather jacket and a pair of white reverse. Or else, you can wear any jacket of your choice, the point is to complete the look.
The Effortless Picnic Look
Moving on to our last style of the day that we specifically narrowed for guys out there. We have witnessed that most men don't even take interest in celebrations like these. And hence, they end up looking like a dad who is just about to make a bbq in the backyard. Well, that isn't a bad idea to celebrate Independence night but you have gotta celebrate the parade also. We are sure that ladies will back us up here.
Anyways, even if you don't want to overly dress up, you can still rock an effortless look with a plain top and navy bottoms. Choose the top of any color such as red, grey, blue, or white and pair it with shorts along with white sneakers. Or you can also go for loafers. And not to mention, keep your shades with you. Because you are so going to the parade rather than watching it over TV.
Take Away…
There you have it! We hope that these 4 styles are going to make your 4th of July more fun. And will surely experience the freedom like never before on this Independence Day. Plus, you don't always have to check out style guides before styling yourself. You can create any style yourself without any outside interference. Have fun celebrating the most awaited day of the year!