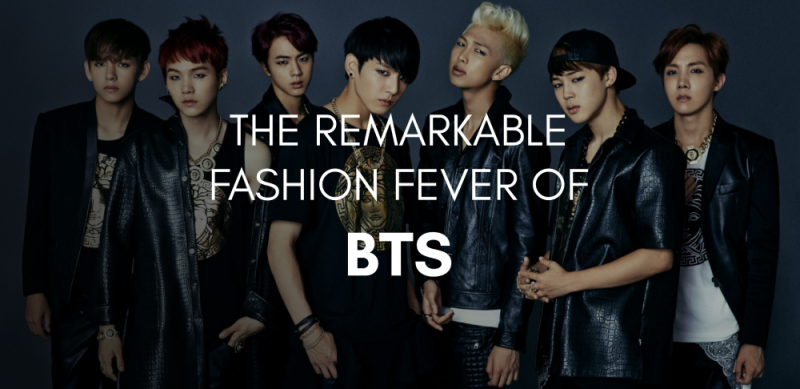 BTS – seven members rocking the whole world!!
A group of music enthusiasts ruling the K-pop world includes; Jin, Suga, J-Hope, RM, Jimin, V, and Jungkook.

The interesting fact is; BTS holds the crazy record of the most-viewed music video "Dynamite" within 24 hours crossing over 101 million views. Whoa, whistles!

Currently, they are number one on iTunes, and that too in over 91 regions and countries after hitting with their latest album Map Of The Soul: 7. The audience gets extremely excited whenever BTS releases another song. It smashes the soul of the fans bringing out their immense music passion!

Surprisingly (not a surprise at all – we expected it already coming from BTS) they have reached one million followers on TikTok almost in 3 hours and a few minutes. They are considered the best-selling artists of 2020 by the IFPI, breaking the record of musical giants like Taylor Swift, Billie Eilish, and Drake.

BTS is primed for worldwide dominance in the music industry. Are you are thinking about why BTS is getting all the fame? Then all the credits go to their hyper-synchronized dance steps, outfits collections, and songs with strong meanings. Their songs are often on topics like mental health, love and loss, and the external pressures they have faced to become this famous.

8 Times BTS Absolutely Wowed the Fans With Their Distinct Outwear

When it comes to their outwear – they have left their fans in utter surprise so many times. BTS Army drools over the dressing sense of all seven bright stars. Whatever they wear blows the minds of fashion maniacs. And this is why we thought why not we jot down all the BTS fashion outfits that were carried by the BTS band.
"BUTTER" Press Tour, Olympic Hall, 2021

All of the seven members wore navy suits giving some real vibes to the viewers. Their trendy hair color gives a more prominent feel. If you are finding something to match with your friends on school farewell – you know navy suits just like the BTS team is your way.

APOC yellow jacket

Jungkook wore this Apoc yellow jacket in Euphoria leaving his fans astonished. Euphoria was released in 2018 which is a supreme Kpop with a bomb video. Euphoria lies under the album Love Yourself: Answer. In this song, Jungkook has carried an Apoc bomber and he looks outstanding with his looks.

LOUIS VUITTON Seoul Show, 2021

Being brand ambassadors of fashion brand Virgil Abloh's Louis Vuitton, BTS banged the show. They wore stunning pieces from the Fall-Winter collection. This fashion show happened at Bucheon Art Bunker B39 where all seven members slew the show.

Flower-patterned jacket and ruffled color shirt

With the Godly looks – V has left his fans awestruck. With this magnificent outerwear that is a flower-patterned jacket and ruffled color shirt – he has made his fans go GAGA over his looks. There is a very neat embroidery done on the jacket giving a more extraordinary look to V. We are sure you really want to add this jacket to your outfit collection.

63rd Grammy Awards 2021

The two best things happened at the 63rd Grammy awards – the first one, BTS performed at that night. The second most important, they were nominated for their single "Dynamite". Oh, how can we forget the most important one? They wore modern suits from Louis Vuitton and give a show kick-start.
Louis Vuitton's menswear has been all about mixing sporty and elegance under the direction of Virgil Abloh, and BTS's coordinated outfits channeled this exact energy vibes.

All-black with a shimmery jacket

One of the alluring BTS style jackets includes a black shimmery jacket worn by V. He wore a completely black outfit and styled a black shimmery jacket with it giving a sparkling glow to the entire show. If you are amazed by this look – get your hands on a similar jacket from any outwear shop near you. Or you can simply place an order for our all-time fav jacket and elevate your fashion game like never before!

The Today Show, 2020

In 2020, BTS appeared on The Today Show outfitted in some of the world's most prestigious fashion brands. They were looking neat with a touch of elegance. Adopt their fashion style in your daily life and see yourself getting a quick following on social media just because of looks. Because sometimes, looks matter the most!

34th Golden Disc Awards, 2020

BTS wore Givenchy from top to bottom to another major Korean music award show in 2020, this moment at the 34th Golden Disc Awards. All of the members were looking superb – smacking the show like always!
Conclusion

If you are already a part of the BTS army or you have recently started listening to their music, you may have noticed their strong fashion presence and the latest fashion trends they set in the world. We are sure their styling has made you go insane to get your hands on your fav star's outfits. You can also place an order for similar clothes but they are a bit expensive. The good news is if you are looking for something cheaper but with the best quality then you can also go for a replica!
It is time for you to upgrade your wardrobe by what YOU LOVE – because it is YOUR MOMENT to shine!!